Salaam and hello out there!
About a week ago, I posted a picture of the newest additions to my polymer clay jewelry collection. Remember
these
? I promised that I would share a tutorial for these geometric inspired ear studs, and so here is the first tutorial!
I'll be showing you how to make the really simply and cute geometric dome-shaped earstuds! These are so easy to make, it's almost not fair... They are seriously made in no time, and the best thing of all is that you can customize them the way you want! They look great with pretty much anything because of their extreme simplicity, isn't it just great?
(Salaam og hallo derude!
For omtrent en uge siden delte jeg et billede af mine nyeste FIMO-ler øreringe. Kan i huske
dem
? I hvert fald lovede jeg at vise jer hvordan disse søde geometri-inspireret ørestikkere laves, så her er den første tutorial!

Jeg har tænkt mig at vise jer hvordan man laver disse utrolig simple og søde geometriske semikugle ørestikkere, for de er rigtig nemme at lave, og de passer til ALT fordi de er så simple... Er det ikke bare dejligt?

You will need: - (Du skal bruge):
Polymer clay in a color of your choice - FIMO ler i en selvvalgt farve
An xacto-knife - En hobby kniv
Earstuds - Ørestikkere
Glue gun - Limpistol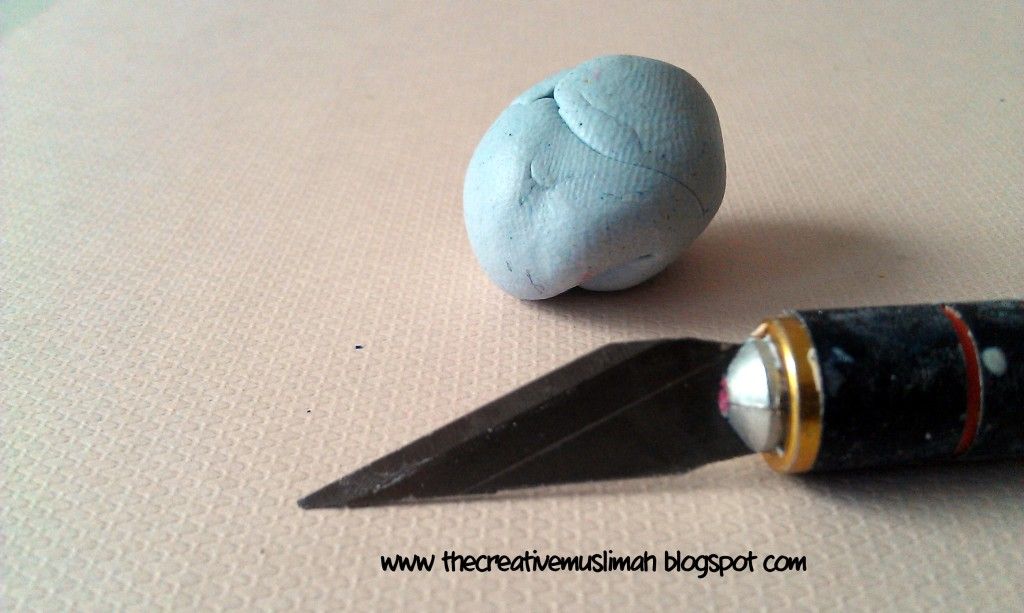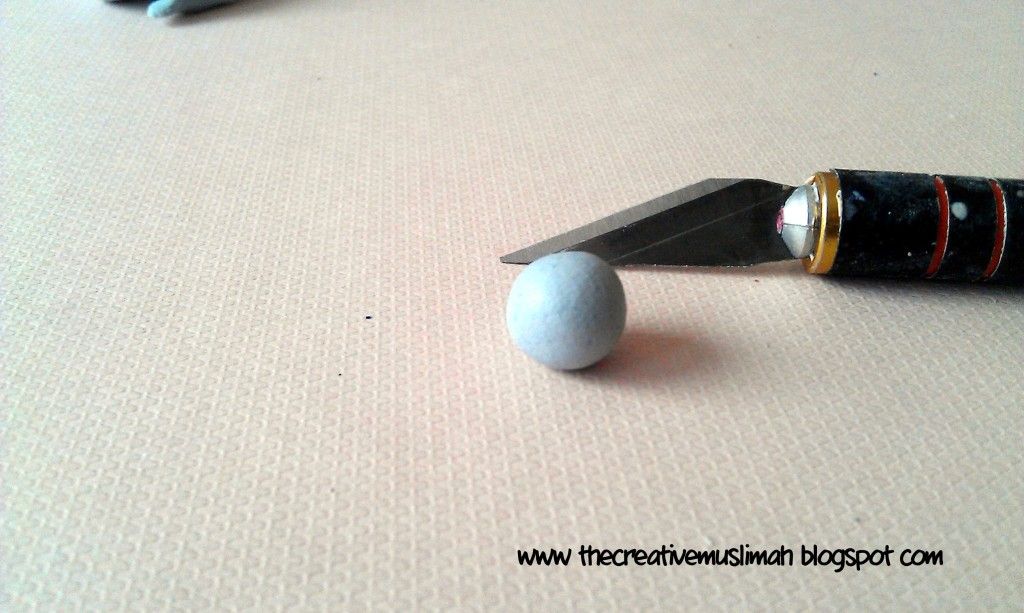 Take a small piece of the clay and roll it into a tiny ball with a diameter of about 7 mm (more or less, according to your choice.)
Bake it in the oven according to the instructions on the packet. FIMO needs to be in the oven for about 25-30 mins. at 110 degrees Celsius.
(Tag en lille klump FIMO-ler og rul den til en lille kugle med en diameter på omkring 7 mm. Du kan lave den større eller mindre, hvis du har lyst.)
Hvis du bruger FIMO-ler, skal du bage den i ovnen i 25-30 min. ved 110 grader Celcius, eller ift. instruktionerne af den pågældende ler.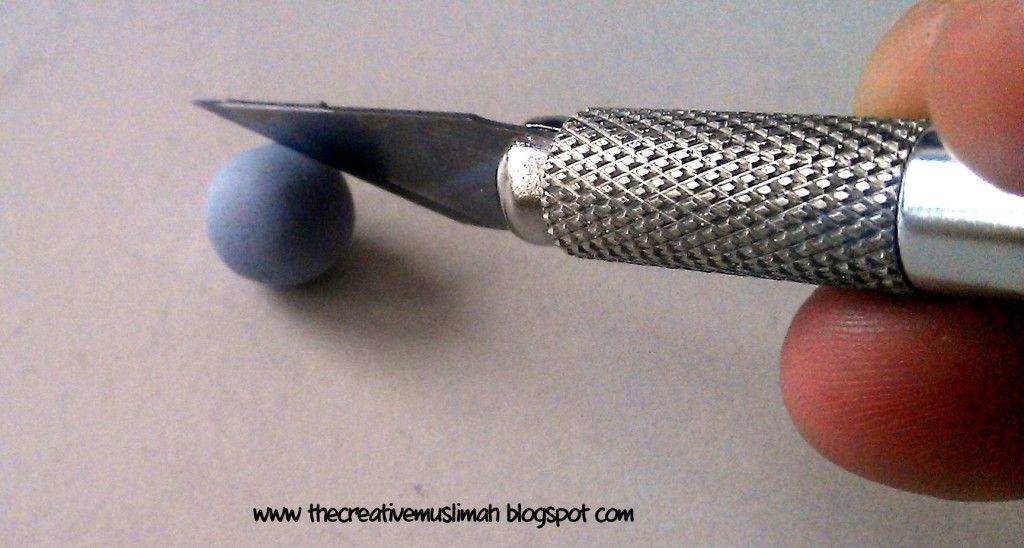 Use the xacto knife to cut the ball in half while it's still warm. Try to get them as even as possible, though it's OK if it's not cute perfectly down the middle.
Glue a pair of earstuds on, and voila!
Mens den stadig er varm, skal du tage hobby kniven og skær kuglen over i midten. Prøv at skære den så lige som du kan. Men det er OK, hvis den ikke bliver skåret præcist i midten.
Lim ørestikkerne på, og voila!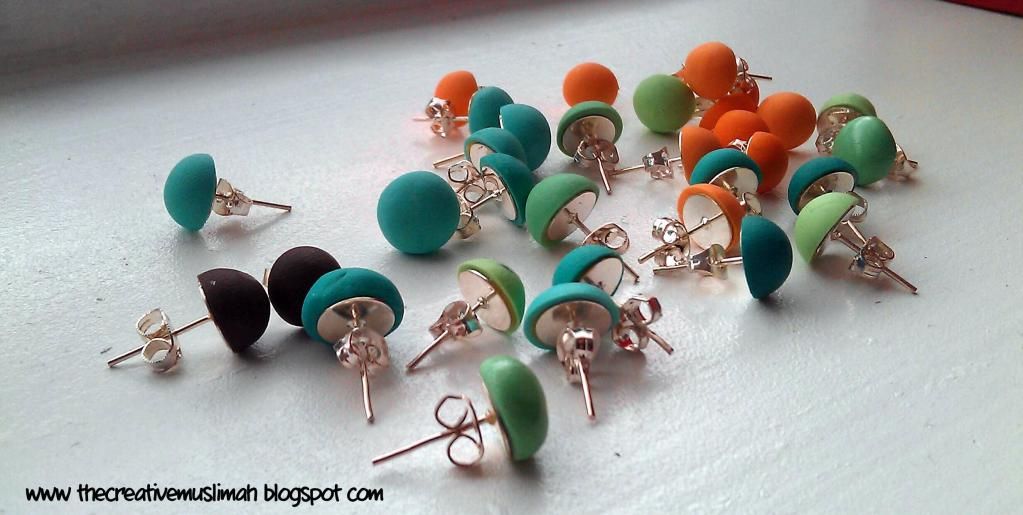 I usually make a lot of them at once, it's much easier! And, you can make them in all sorts of colors, if you want to. :-)
Du kan gøre lige som mig, og lave en masse kugler på én gang! Også i alle mulige farver, hvis du har lyst. :-)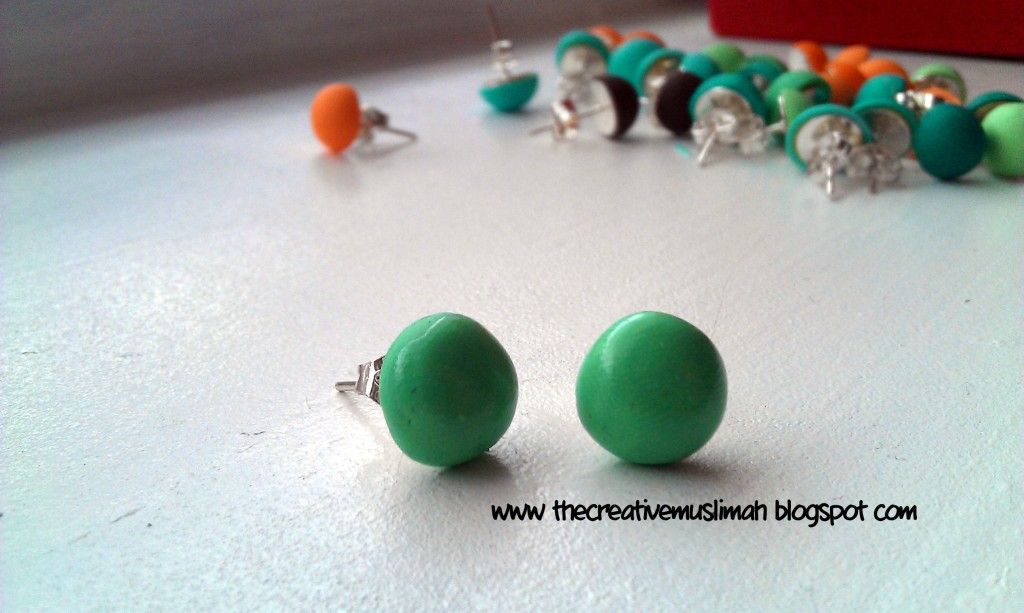 You can choose to keep them the way they are (my personal favorite),
or,
if you like a glossy finish, you can top them off with a layer of clear nailpolish like the ones on the pictures above and below!
Du kan vælge at lade dem være som de er (sådan fortrækker jeg dem), eller, hvis du godt kan lide, at de glimter en smule, så kan du lægge et enkelt lag gennemsigtigt neglelak oven på, ligesom dem på billedet foroven og forneden!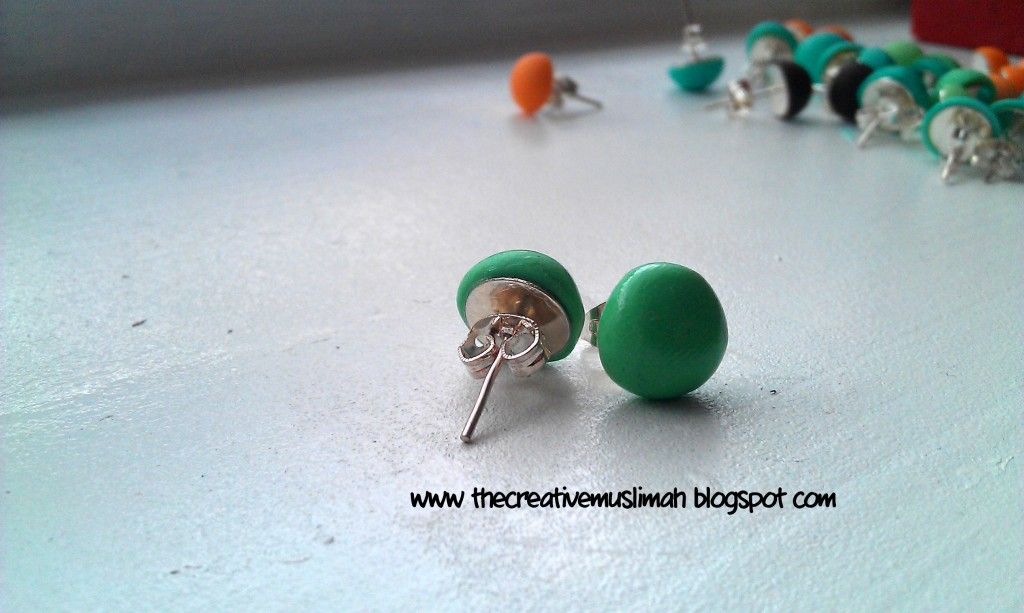 Enjoy wearing your ultra simply-made geometric ear studs!
Nu kan du glæde dig til at have dine søde, små geometriske ørestikkere på!
Yours sincerely,
The Creative Muslimah
Med venlig hilsen,
The Creative Muslimah